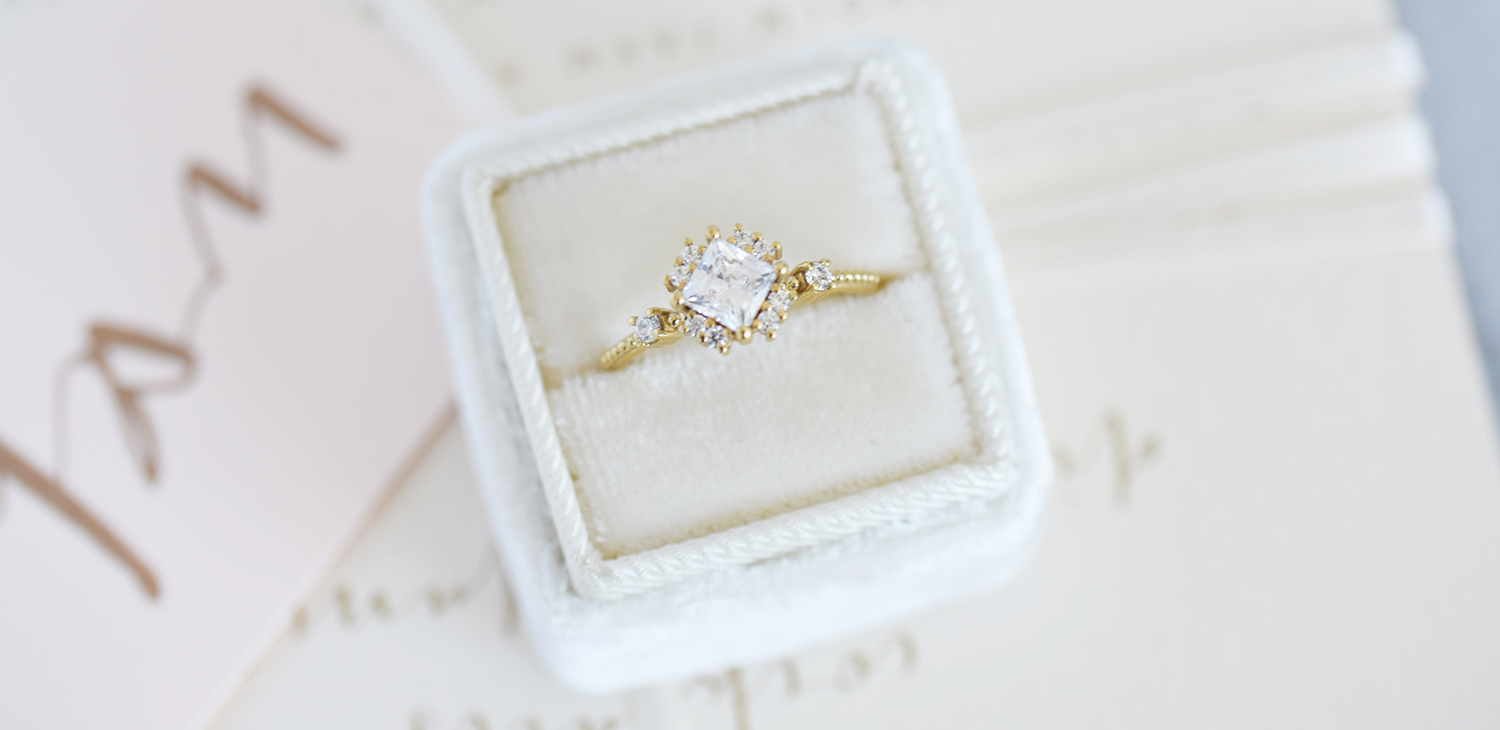 When to Clean

When you notice your gem or metal becoming cloudy or dim due to lotions, skin oil or dirt, it's time to clean it. At home, soak the ring in a few drops of mild dishwashing detergent and warm water—then scrub gently with a soft toothbrush, being particularly careful with the prongs on your setting. Some recommend using a mixture of ammonia and water. Unfortunately, ammonia can harm some types of gemstones.
A Professional
A professional inspection will include a safety check, cleaning and polishing. This type of care ensures that your settings are in place and secure and your gemstone and metal are cared for. Consider taking your ring into a jeweler every three to six months.
After a Baby
Fingers change size for many reasons including weight loss, weight gain and that life-changing momentous occasion—childbirth. It may be tempting to get your ring resized every time one of these events changes your finger size, however, the less resizing the better. Of course, you don't want to take the chance of having it slip off due to a change in ring size. A good rule of thumb is to have it resized if it's a permanent condition such as weight loss that you're keeping off. Hold off on wearing it, and therefore resizing it, on temporary conditions such as having a baby—wait until your finger regains its pre-baby size.
Insurance
While no ring can ultimately replace this symbol of love and eternity, you will feel much better if the tragic happens and it is lost, stolen or damaged—and you have insurance. It's recommended that you have it appraised and insured for its full replacement value and have it re-appraised every five years due to fluctuating metal and gem prices.
FREE RESIZING
We offer one FREE resizing of your ring within 90 days of the original shipment date.
You will also be responsible for any related shipping cost.
Our free service does not include Platinum or engraved piece. If require a resizing of more than 2 full sizes, or you are over the free resizing term, we would still be happy to perform the resize for you, for a reasonable fee.
RING SIZING TIPS
The average ring size for women is size 7 (for US and Canada) or size N½ (for UK and Australia).
The average ring size for men is size 10 (for US and Canada) or size T½ (for UK and Australia).

When trying to decide the correct ring size to order, make sure that you measure the exact finger (and hand) where the ring will be worn.
We recommend that you to try on a ring that is a similar width of your chosen ring.